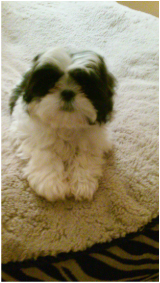 We offer a great program for little ones, to get them use to the grooming experience. This is a 4 week program. Puppy must have had their 2 distemper shot. Puppies that are 6 months or older are not eligible for this program. Puppy orientation must be paid in full at the beginning of the program.

Small breed puppies: $5wk for 4 weeks =$20

Medium breed puppies: $8wk for 4 weeks= $32

Large breed puppies: $10wk for 4 weeks =$40

Each week your puppy will be bathed, blow dried, brushed out, pads shaved, ears, nails and sanitary trim. In the 4 week your puppy will be ready for his/her 1st haircut.






---